The INTERTECH LEADERSHIP TEAM
A Great Company Begins
With Great People.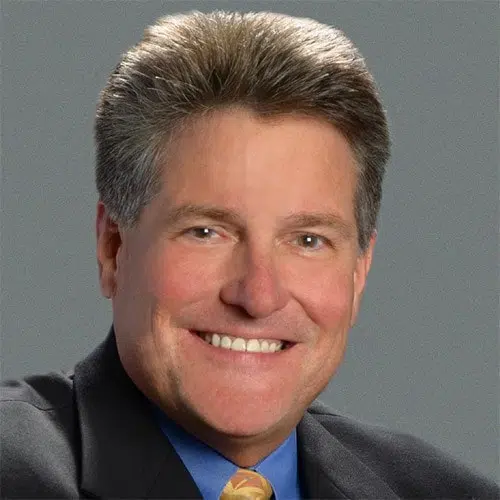 BILL IMHOFF
President / CEO
Since founding Intertech in 1988, Bill has consistently been recognized for his leadership and entrepreneurship. He was named Ernst and Young Entrepreneur of the Year for Community Impact, and a finalist for Entrepreneur of the Year by Ernst & Young and Inc. Magazine. Other accolades include International Facility Managers Association Associate of the Year; Associated General Contractors of America's honoree for outstanding commitment to construction craft training; and ACG Austin Associate of the Year. He is a longtime board member of the Capital Area Workforce Development Board, two-term chairman, and named a distinguished board member. Bill also served on the Construction Steering Committee of the Capitol Area Training Foundation.
TERRY BESSIRE
VP Operations, Austin
Terry joined Intertech Flooring in 1988 as one of its four original founding employees.
Prior to joining Intertech in 1988, Terry spent ten years with Carpet Resources in Houston as a commercial flooring sales representative and project manager. In 1986 Terry moved to Austin to establish a Carpet Resources branch office. He remained with Carpet Resources until August 1988 when he joined the newly formed Intertech Flooring. 
He has been instrumental in growing the company from a single location to a regional presence across Texas.
Mark Jones
VP Operations, San Antonio
Mark joined Intertech Flooring in 1988 as one of four employees that formed the key management group still in place today.
During the development of Intertech Flooring, he helped assemble an in-house labor apprentice program - the most comprehensive educational program for installation in the flooring industry. Mark previously worked for a flooring subcontractor, Carpet Resources, in Houston, Dallas and Austin.
He is a 2002 graduate of the North San Antonio Chamber of Commerce's Leadership Lab Class. He serves on the board of Associated Builders & Contractors San Antonio.
Scott Richter
VP Operations
Scott joined Intertech in 1992 as a flooring installer and foreman on large projects. In 1995, he was promoted to project manager in Intertech's San Antonio office where he led teams on numerous high-profile projects.
In 2007, Scott relocated to the Rio Grande Valley to open and manage Intertech's newest location there. In 2014, he was tapped to provide leadership for Intertech's Dallas/Fort Worth office, where he remained until 2019. Scott is a graduate of Houston Community College's two-year apprenticeship program and has earned numerous excellence in construction awards while at Intertech.
Vicente Garza
VP Operations, Rio Grande Valley
Vicente Joined Intertech in August 2008 as a project coordinator and was promoted to project manager in 2012. He ran the rapidly growing hard tile division as well as project estimating for the Rio Grande Valley branch.
In 2014, Vicente was promoted to operations manager of the RGV Office and in 2018 he was promoted to vice president of operations. Vicente has been responsible for winning and finishing many of Intertech's flagship South Texas projects including the McAllen Performing Arts Center, Brownsville-SPI International Airport, McAllen Medical Center, and Texas A&M Music Complex in Kingsville.
Bill U'Ren, CPA
Chief Financial Officer
Bill joined Intertech in 2017, bringing nearly two decades of experience in accounting, controls, budgeting, and risk management for complex organization structures and global operations. Most recently, he was chief financial officer with STI International in Georgetown, Texas.
Previously, Bill held accounting and finance management positions for 14 years with ETS-Lindgren, also in Georgetown. He holds an MBA from Baylor University and a bachelor's of science in accounting from DeVry University. He is a certified public accountant.
CINDY DeMARCO, PHR
Director Human Resources
Cindy joined Intertech Flooring in 2012 and was named director of HR in 2018.
She has more than 15 years of human resource management experience spanning both large and small companies in a variety of industries including: manufacturing, healthcare and professional services.
Prior to joining Intertech, Cindy was the HR Manager for the global headquarters of Exide Technologies in Atlanta. She is a Certified Professional in Human Resources and is a member of the Society for Human Resources Management.