Four things to look for when hiring a commercial flooring contractor
By Bill Imhoff, President & Chief Executive Officer at Intertech Flooring / W.E. Imhoff Inc.
Choosing a commercial flooring contractor for your next project can be daunting. There are dozens of contractors who will say they can do your work, but can they really?
Making a wise, well-informed choice about who installs your floors is critical to the success of your project and to the long-term health of your building. Here are four important things to consider when hiring a commercial flooring company.
Does the contractor have the right experience?
Start with experience. Does this commercial flooring company have extensive experience in the type of project you are undertaking? Where, when and with what clients? How much commercial flooring installation work have they done in your specific vertical market?
This is important because each industry brings with it unique nuances. For example, if you are building a new healthcare facility, your contractor should be well versed in flooring requirements for infection control, noise masking, fall prevention, wayfinding and so on.
If your project includes areas prone to moisture — a gym or therapy room with a wet area — using a flooring contractor with extensive experience in proper subfloor prep and moisture mitigation will help you avoid potentially thousands of dollars and untold headaches in moisture issues from a botched installation.
Few flooring contractors are highly experienced in access flooring; if that's an option that you are considering, be sure to ask for details on their access flooring installation work and flooring products used.
Look at the flooring contractor's portfolio; most have online photos of recent projects. These will show you their scope of work, the complexity of various installations and the quality. While beautiful photos show the quality of work, don't stop there. Seek out testimonials from several recent references with projects similar to yours.
What about reputation?
Through your review of testimonials and conversations with previous customers, you should gain a good perspective of the flooring contractor's track record and reputation. Is it a company that does what it says it will do and that stands by its work no matter what? Does it have a track record for meeting deadlines — even tight ones — and budgets? Choose a contractor that is known for honesty and integrity, and for doing the right thing, always.
Ask around — your network of colleagues and friends is a good referral source. When you visit buildings with impressive floor work, ask what flooring contractor was used. And as importantly, talk to the people you'll be doing business with. What is your impression of the key players? Do they seem like genuine, honest, knowledgeable, trustworthy individuals you can envision doing business with over what could be many months on a large job?
Choose a contractor who you can see as a partner who is as invested in the success of your project as you are – not just a vendor with a one-and-done focus.
Can the contractor handle the unexpected?
Sadly, surprises and complexities are common on construction projects despite the best-laid plans. Your flooring contractor must be nimble, creative and resourceful when the unexpected arises.
Do your due diligence. Ask the flooring contractor to share examples of how they have solved complex problems in uncomplicated ways. Environmental challenges, such as high-moisture areas, are common and can be potentially costly surprises. Manufacturing delays can and do happen. Does your flooring contractor have the skills and network to quickly resolve those with alternatives? What if installation must shift to evenings or weekends — can your flooring partner seamlessly transition and still meet tight deadlines?
Does the contractor know and carry the right products?
The ideal commercial flooring contractor has access to a broad range of manufacturers and products.
Many flooring companies are aligned with specific mills, providing biased and limited options in products, colors and designs. With hundreds of manufacturers and thousands of product choices on the market, look for a contractor who gives you one-stop access to a wide scope of options.
Check to see if the company you are considering is a member of the elite Starnet national cooperative of flooring companies. Starnet is a group of more than 170 locally-owned full-service flooring contractors that came together to gain national buying power and a substantially wider range of products than a dealer aligned with a particular mill. Not only will you benefit from the broader scope of products, but you'll also get unbiased insights and recommendations.
Conclusion
The bottom line: Every project manager wants amazing floors without headaches. When choosing a commercial flooring contractor, look for one that is known for delivering on that promise with seasoned quality, straightforward advice, stunning installations and no headaches.
---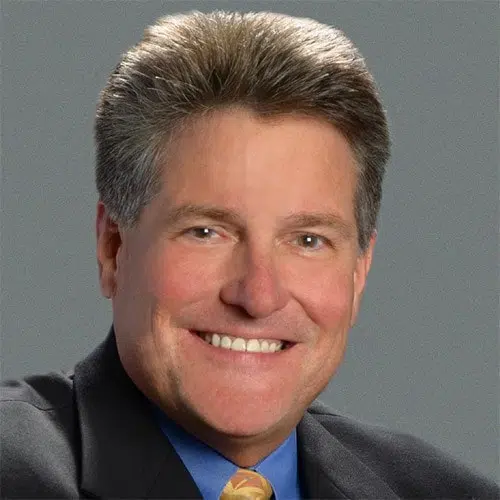 Bill Imhoff is President/CEO of Intertech Flooring, leads three regional offices serving commercial clients across Texas and the Southwest.
This article was originally published in the Austin Business Journal and is used with permission The original blog can be accessed here. As an invited member of the Business Journal's Leadership Trust, Bill provides thought-leadership content and advice to the Austin business community around his areas of expertise, including commercial flooring, entrepreneurship, leadership and workforce development.
Need Samples?
Order from multiple vendors, all at once!
You've Got Better Things To Do...
Enjoy our one-stop approach to easy sample orders.