Getting back to work: Preparing your post-COVID office space
By Bill Imhoff, President & Chief Executive Officer at Intertech Flooring / W.E. Imhoff Inc.
Businesses and many employees are ready to get back to the workplace. But a safe return to public workspaces will require attention to many facets of the working environment. Your building's flooring should be among the things considered. Here are some ways flooring will factor into the post-COVID workspace.
Distance markers and wayfinding
Facility managers are looking for practical, effective ways to help create social distance between employees and visitors in their buildings. While stick-on markers served a temporary purpose of providing visual cues for social distancing, they aren't a long-term solution.
How can a high-end property incorporate such visual cues yet maintain the look of a first-class interior space? Take a page from healthcare facility designers. They have long relied on flooring to facilitate wayfinding and efficient traffic flow through hallways.
LVT and rubber flooring offer endless design options to help separate employees passing each other in a hallway and direct the movement of interior traffic. Bonus: They also deliver antimicrobial benefits.
If your building does not already incorporate these tools, now is the time to consider these hard-surface flooring options, with their interesting shapes – facets, triangles, polygons – and in colors to complement your building's décor and/or brand. They are individually cut on-site and integrated into the floor. Arrow shapes and circles in a range of colors can be cut into existing resilient material and even into carpet tiles.
Easy furniture moving
In recent years, many companies moved away from traditional assigned office configurations. In their place were more collaborative workspaces using cubicles and even free addresses where employees worked without assigned desk space. As employees gradually return to offices, facilities managers must rethink the implications of such open and shared space in light of social distancing.
Keeping employees at least six feet apart while they work is going to require teams to be nimble and flexible. Employers will need to quickly adapt cubicle layouts as new CDC guidelines emerge, or as more employees return to the office.
Specialized furniture lift equipment, run by experienced operators, will be critical in quickly and efficiently making those configuration changes on the fly. In my experience, a hydraulic furniture lift system can cut installation costs by more than half – and reduce installation time to one-sixth of the time traditionally required. During those moves is an ideal time to install new carpet, add wayfinding details and thoroughly clean and sanitize existing flooring.
Spruce things up
Most offices have sat empty for months. Before reopening to employees and customers, even in a phased approach, you'll want to carefully assess your building's environmental health.
Take time to conduct a floor-by-floor walkthrough, paying special attention to any signs of water damage – spots, standing water or moisture damage. Mitigating water damage should be prioritized and handled only by experienced moisture mitigation experts. Not only can moisture issues escalate into very costly repairs if left unattended, or handled incorrectly, but they also can create serious indoor environmental health issues for those who spend time in your building.
Should you find any damage, consider partnering with experienced, knowledgeable flooring maintenance and janitorial vendors. Leverage your partners' knowledge of the right products and processes for cleaning and ask for their advice.
Deep clean carpeting and disinfect hard surface floors using an experienced professional commercial flooring maintenance team. Now isn't the time to cut corners or take a risk on an unknown, inexperienced vendor. Stick with a company that can provide multiple local references and a multiyear track record of stellar work.
As businesses and employees anticipate a return to commercial workplaces, facilities managers must prepare their buildings. Taking steps now to incorporate creative flooring options, nimbly reorganize offices and ensure healthy floors will ease your building back into operation safely.
---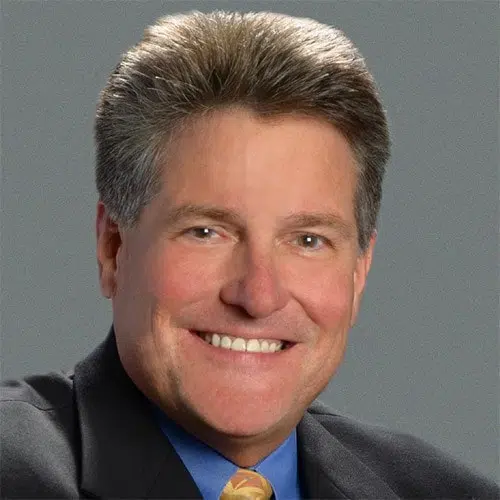 Bill Imhoff is President/CEO of Intertech Flooring, leads three regional offices serving commercial clients across Texas and the Southwest.
This article was originally published in the Austin Business Journal September 8, 2020, and is used with permission The original blog can be accessed here. As an invited member of the Business Journal's Leadership Trust, Bill provides thought-leadership content and advice to the Austin business community around his areas of expertise, including commercial flooring, entrepreneurship, leadership and workforce development.
Need Samples?
Order from multiple vendors, all at once!
You've Got Better Things To Do...
Enjoy our one-stop approach to easy sample orders.